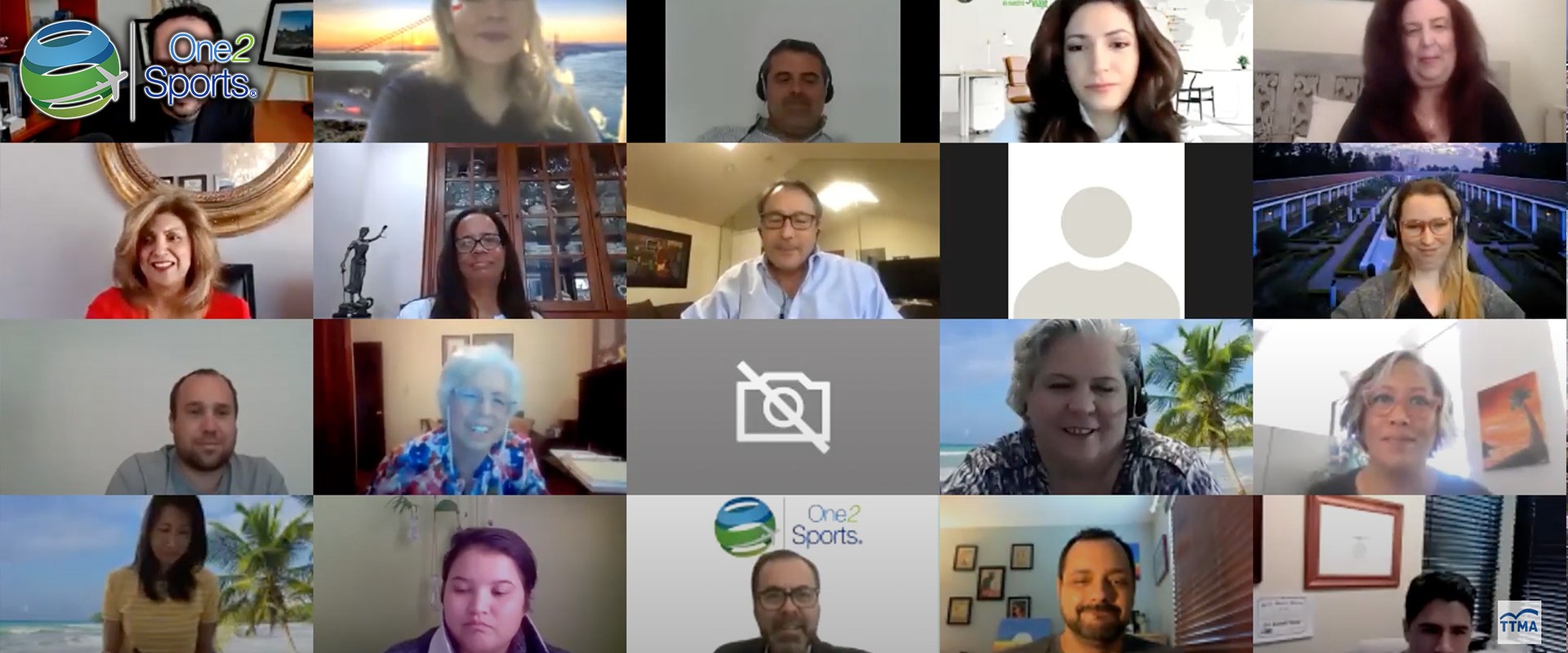 TTMA Presents: Mexico 101 - A Path to Recovery with International Travelers
Recorded on May 5, 2021 Visit https://www.TTMA.org for more information on how to become a TTMA member!
A virtual panel discussion and Q& A with top International OTAs specializing in the Mexican market: CONNVOC, Best Day Travel, Viajes El Corte Inglés, Dream Destinations, One2Travel & the Consulate General of Mexico, Marcela Celorio.
Topics covered include: consumer confidence, B2B & B2C adapting product strategies, activities by segment & niche, and more!
MARIELLA CARMONA CONNVOC
President & Founder Mariella Carmona was born and raised in Mexico City, obtaining a Bachelor's Degree in Hospitality Management from CESSA University, one of the most prestigious universities in Mexico. She brings over 28 years of experience in the tour and travel industry, as well as the airline, and hospitality industries. She is bi-cultural, bilingual in English, Spanish, with an 50% knowledge of Portuguese. In 2020 she Co-Founded CONNVOC, which is a company that aims to be the liaison between clients in the US and Latin America, connecting people across all regions, in diverse industries and entities helping them expand their client base. Creating beneficial relationships that will allow all parties to do business with positive and profitable transactions.
XISCO MORLA
Best Day Travel, Chief Supply Officer Best Day Travel is a 100% Mexican company established in Cancun. Since 1984, it has been recognized with prestige in the tourism industry throughout the country. It has been perfecting day by day the concept of personalized service that has distinguished them since their inception. Customers can make reservations in the most advanced, interactive, and simplified way possible, thanks to it's fabulous technology solutions.
GABY JASSO
Viajes El Corte Inglés, Marketing Director With almost 21 years in the Mexican market, they serve travelers of all profiles in the leisure, corporate and MICE segments. In a commercial alliance with El Puerto de Liverpool, Viajes El Corte Inglés México has positioned itself as one of the main travel agencies in the country with a presence in 26 of the 32 states of Mexico.
JESUS MARTINEZ
Dream Destinations, General Manager For nearly 20 years, Jesus Martinez has coordinated the business operations for Dream Destinations. He has also been Vice President of Visit USA on the Mexico Committee. Jesús has distinguished himself for being one of the pioneers in Mexico, developing travel content and webinars for Dream Destination´s products.
JOSE LUIS MEDINA
One2Travel, CEO One2Travel is the result of more than 30 years of experience in the tourism market, generating unique experiences in sports trips, entertainment, and special events. They offer everything from basic services to more sophisticated programs with lodging in excellent hotels, VIP hospitality services and entertainment, in order to live the best sporting or entertainment experience with maximum comfort and exclusivity.
MARCELA CELORIO
Consul General of Mexico, Los Angeles Born in Mexico City, she is an Attorney from the Escuela Libre de Derecho, with a Master's Degree in Diplomatic Studies from the Matias Romero Institute (IMR, by its Spanish acronym) and a Master's Degree in Security and Defense from the National Defense College, of the Ministry of National Defense (SEDENA, by its acronym in Spanish). In 2017, she took office as the Consul General of Mexico in Los Angeles, California, after presidential nomination and Senate ratification. Since arriving in Los Angeles, she has published several articles and opinion pieces in leading outlets such as the L.A Times, La Opinión, and Foreign Affairs Lationamérica, on topics including, among others, the myths about the United States' southern border and the critical need to protect the health and well-being of California's farm workers during the COVID19 pandemic.